MMiaW: New weapons, difficulty scaling, better UI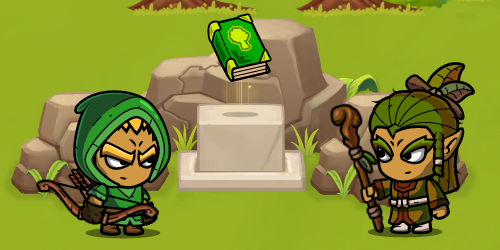 I decided to avoid having Easy/Normal/Hard option. However, to make the game easier for people just starting out, I decided to give players some powerful boosts until they manage to beat the bosses. The starting boosts are Books your Witch mother left for you.
At first, you get a Book of Life that gives you 100 extra HP. You keep getting this book until you defeat the Ogre Mom. This helps with the fact that the player is still learning the ropes and the goblins do a lot of damage.
After you beat the Ogre, the subsequent runs give you the Book of Ice which freezes enemies for 3 seconds every time you enter a new room. This helps from dying too quickly against the guards. You gain a couple of seconds to survey the room and position yourself.
After you beat the Dragon, you start getting the Book of Fire, which sets all enemies on fire as you enter.
After you beat the Executioner, you start getting a random item. Those items aren't as powerful as Mom's books, but still provide some help.
The idea is that once you reach Mom in the Dungeon, you will unlock her (you can play as her) and then you won't be getting items anymore.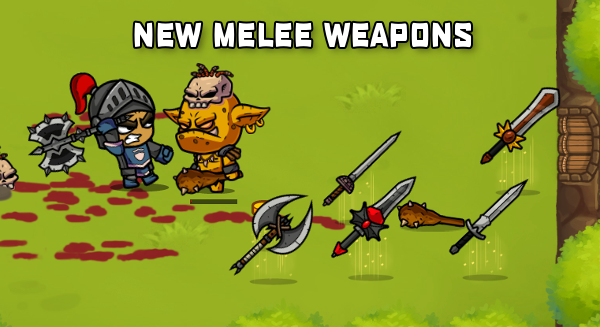 A bunch of new weapons and items have been added to the game recently. I'm still tweaking those, for example The Rouge Sword allows you to conceal yourself, sneak behind an enemy and attack with massive damage. The current version on Steam only has the sneaking part, but I'm going to release a new version (1.6.0.) in a couple of days that has the surprise attack bonus damage.
Beside those weapons, I added six new items and two new potion effects to the game. Some of the items are upgrades to Archery skill, while the rest are more general and can be used by any class.

The new version will also have UI improvements. Most notably, the numbers next to icons will contain some useful info like plus, minus or percentage sign depending on the nature of the depicted effect.
read more...
Tweet to @bigosaur
Tweet
Bigosaur, 2017-02-27