MMiaW: PvP arena and new bows
A new version will be released on January 20th most probably with player vs player mode for 2-4 players. There will be about 15 different arenas - just like regular forest, battlements, castle levels, but without enemies. Items and weapons drop randomly on the ground or pedestals while the players are fighting each other until only one is left alive.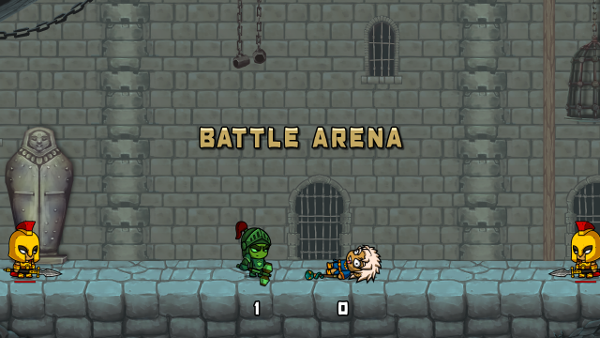 To make it more interesting, a Bushido will spawn at a pre-set sudden death time, and chase the players around. Players can just battle it out with the starting HP they've got, or you can set up multiple lives for everyone if you prefer the rounds to be longer.
You will be able to select one of the unlocked heroes or a Goblin Berserker (the one with the axe).
This update will also bring in a bunch of new bow weapons with different effects:
read more...
Tweet to @bigosaur
Tweet
Bigosaur, 2017-01-18