Description
Seeders is 2D puzzle platformer with tight and responsive controls and challenging and innovative puzzles. The game focuses more on puzzles and less on platforming. Although there are some levels with fast action, it's generally less like Super Mario and more like Braid or Limbo. Finding your lost friend and saving the skateboard park from demolition only scratches the surface of the wonderful adventure that lies ahead.
History
After playing throught Braid, Limbo, Fez, VVVVVV and a couple other games in the genre I wanted more. I found some games on the market, but either the puzzles were too simple or the games were too short. So I decided to build one myself - a kind of game I would like to play. If you like a challenge and real puzzles, this game is for you. In level design I made sure that all the elements needed to solve the puzzles are right inside the game, just like Braid for example. There are no requirements for external knowledge like there was in Fez puzzles.
Features
old school gameplay with innovative puzzles
single player mode with an interesting story
co-op mode with additional puzzles specially made for two players
clean pixel graphics
full controller support
support for older graphics cards and computers
original soundtrack
100+ unique puzzles
Logo & Icon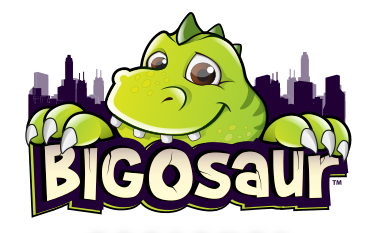 Selected Quotes
"Made me want to smash my computer. 10/10."
- Marko Marenović, Website
About Bigosaur
Boilerplate
A small developer with big ideas.
More information
More information on Bigosaur, our logo & relevant media are available here.
Seeders Credits
Milan Babuskov
Game Design, Graphics, Programming
Galang Syahya
Music, Freelancer
Nick Dragonas
Music, Freelancer
Voyna
Music, Freelancer
Contact
presskit() by Rami Ismail (Vlambeer) - also thanks to these fine folks