October Challenge Complete!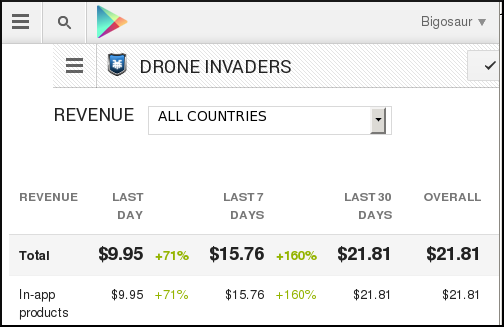 In the last two days, I got a couple of new orders for in-game coins, coming from Denmark, Australia and USA. Thank you.
That's $21.81 of income, of which about $5 was me testing if the payments work, and there's Google's cut as well. In the end, I earned about $11. Since October Challenge was to earn $1, I succeeded. However, I still have a net-loss of about $14, since I invested $25 in Google Play developer license.
Now that I see there is some interest in in-app currency, I'll try to do some paying forms of marketing, to see if that brings in some new players. When you publish an Android game, a lot of marketing companies e-mail you with their offers. I'm going to try some of those. I'll write about the results in a week or so, after I have some data.
read more...
Tweet to @bigosaur
Tweet
Bigosaur, 2013-11-04