SoaW: Beta testing access
I want players to have a stable, well tested version to play so they don't run into any bugs. On the other hand, I understand that some players want to play the most recent version with the newest features. Because of this, I decided to make the beta testing versions public.
Beta versions are the testing ground for new releases. They could have bugs or crash. Benefits of running them are that you get all the newest content and you can help me find the bugs sooner and thus make the game better for everyone.
To switch to beta version, right-click the game name in your Steam library and select Properties option from the menu: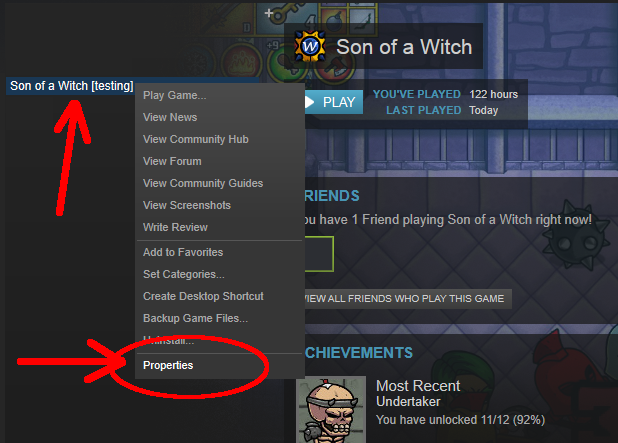 Then click the BETAS tab at the top of the Properties window. Select the "testing - Unstable" option from the dropdown menu: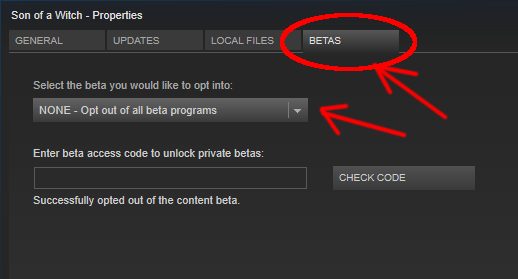 Enter the password: minimum89012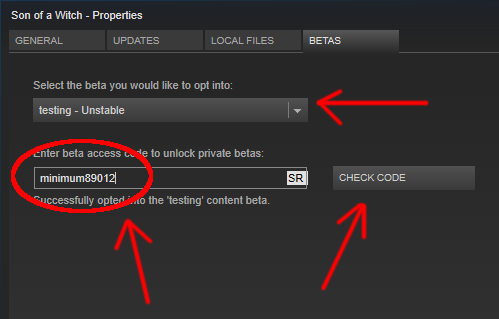 Steam would then download the files that are different and let you run the beta. If you plan to play online multiplayer - both players have to have the beta version (there will be some periods in-between releases where the beta version could co-op with the stable version, but this is not guaranteed).
If you decide to go back from beta to stable just open the Properties again and select "opt out" from the dropdown menu in the BETAS tab.
read more...
Tweet to @bigosaur
Tweet
Bigosaur, 2017-09-01