MMiaW: Enemy health bars
I have been quiet with adding new features to the game as I was preparing for the Steam release. Many bugs were fixed, netcode works properly again, and I made some changes to enable full controller support. That's right, now you can lean back and play it all with a controller, even stuff like entering player names and password codes for online multiplayer.
The Glacier has been nerfed a little bit - the special Freeze All Enemies power is now magic based instead of rage based. It needs 2 mana bars to activate. It's still very powerful, but not game breaking anymore.
I also added health bars to enemies: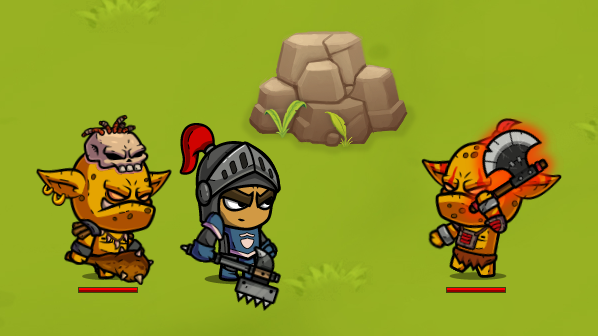 I was a little bit conflicted about this change. Neither Castle Crashers nor The Binding of Isaac have those. But Rampage Knights has, and the combat feels better. You would rarely look at the health bar for the enemy, but sometimes it gets important, esp. when you're dealing with bigger crowds - it makes it easier to pick those you can one-shot and remove from the battle. I understand some players might not like it, so it's optional. You can turn it off in the Graphics settings.
read more...
Tweet to @bigosaur
Tweet
Bigosaur, 2016-10-20