The Final Jump: pixel art
I'm ditching the dark-art idea. The game should be fun and bright. I wanted to draw a game with pixel art for some time, and I guess the time is now. Here's my idea for the lead protagonist: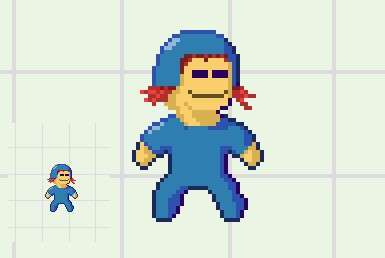 His passions are driving a spaceship and listening to heavy metal music. I need to work on his legs and...
...well, everything below the head. :)
If you got some suggestions, let me know.
read more...
Tweet to @bigosaur
Tweet
Bigosaur, 2014-11-20