CM:TS - Heat, Noise and Dust simulation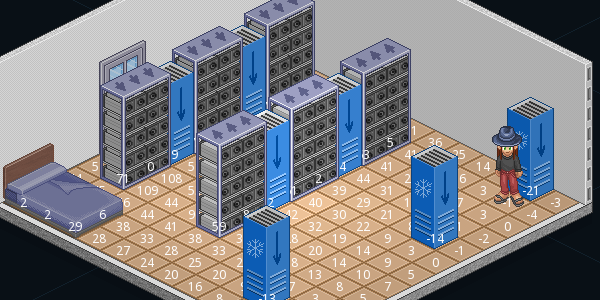 This is the hardest part of the game to make. Getting it right while also making it efficient is tricky and it took me a couple of tries to get it right.
The noise is pretty much straightforward once you learn how decibels work. Heat is another issue. It starts with electricity use and natural dissipation and then you have to simulate spreading and respect the fan directions. Additionally, I'm taking outside temperature into account because you can play the game in different regions. For example, the base temperature is higher in Africa. In the end, you also have cooling with air conditioners to spice it up a notch.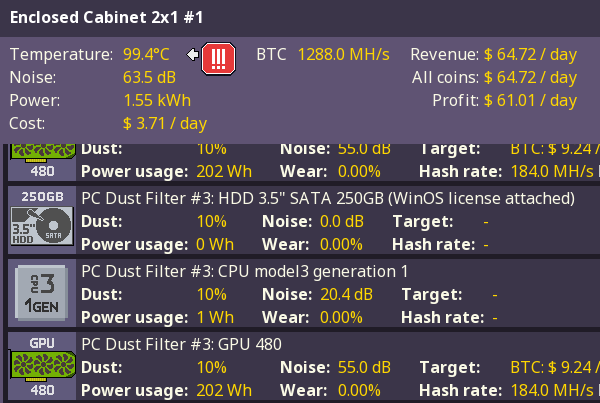 My initial plan was to also simulate day and night cycle, but as I played the game I noticed that I run it a full speed a lot. That's one day of game time in 3 seconds of real time. It makes the lights flicker so bad that I have turned it off and scrapped the idea.
read more...
Tweet to @bigosaur
Tweet
Bigosaur, 2022-02-11