SoaW: 24 bosses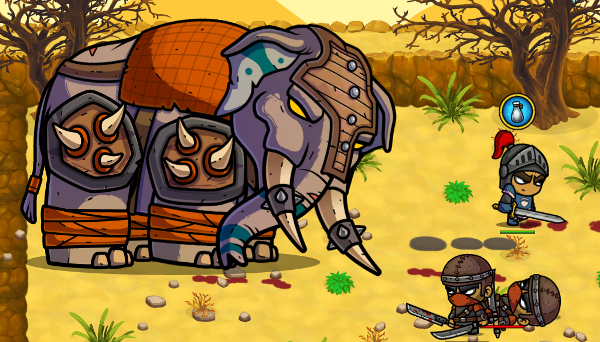 Version 3.1.4 is online with the 4th desert boss: The War Elephant. This is an important milestone, because all the bosses I planned for the first full game release are now in the game.
The initial plan was actually 20 or 21 boss, but as the game has been developed many new ideas came and now we have 24. I do have some ideas for 4-5 more bosses, but those will come after Early Access.
Here's a short roadmap for the rest of Early Access development:

- Barbarian Hero with some special mechanics (shh, it's a secret)
- 12 special challenge modes to unlock the barbarian
- Hard mode
- 45 more achievements already planned "on paper", maybe more
- there might be some additional pets and items/weapons along the way
- a new trailer for the game

I plan to exit Early Access in May this year if all goes as planned.
There are also some ideas that might be implemented before we exit EA, but most probably afterwards:
- more mounts: baby elephant, horse, deer, green baby dragon (spit poison)
- additional quests and special rooms
- more weapons and items

read more...
Tweet to @bigosaur
Tweet
Bigosaur, 2018-02-05