MMiaW: Pyromancer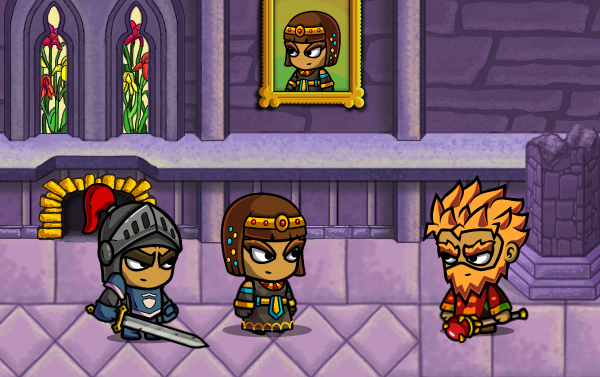 The Pyromancer character is ready. He starts with the Fireball Staff and has permanent fire immunity. This means you can walk on campfires which makes some rooms much easier. The fire spitting traps in the castle and the Red Dragon's breath only do a small impact damage to him, but cannot set him on fire. Because of all these advantages he starts the game only with 3 health bars (60 HP).
He can be problematic for co-op, as you can easily set the other player on fire. A good strategy is to give the Fireball staff to the other player to activate, so he gets fire immunity. Or, if the other player is a magic caster, just swap the staves at the start and play like that.
To unlock the Pyromancer, you have to find Amanda somewhere in the forest and escort her to one of the shops in the castle. This means that you have to go all the way through the Battlements level without her dying. It's a very challenging and interesting quest to complete.
read more...
Tweet to @bigosaur
Tweet
Bigosaur, 2017-04-02