MMiaW: Updating character selection screen
The character selection screen has some basic stats like Archery, Melee and Magic proficiency: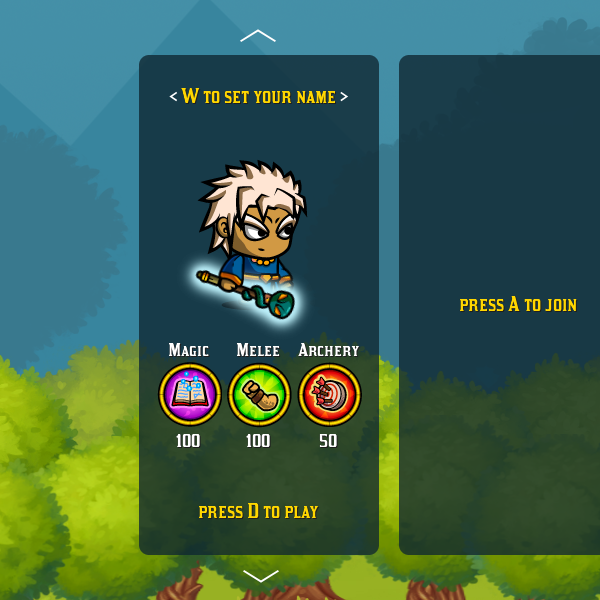 Those numbers are percentages. For example, if a Sword does 12 damage, a hero with 100 Melee will deal 12 damage when he hits, while a Hero with 50 Melee will only deal 6 damage. Those skill numbers can increase and decrease during game with various potions and artifacts.
The character on this screenshot has both Magic and Melee at 100 for testing purposes, but there won't be any such character in the game... Actually, one class (Paladin) will be close, but it will have something like 100/70/30 for Melee/Magic/Archery.
read more...
Tweet to @bigosaur
Tweet
Bigosaur, 2016-05-13